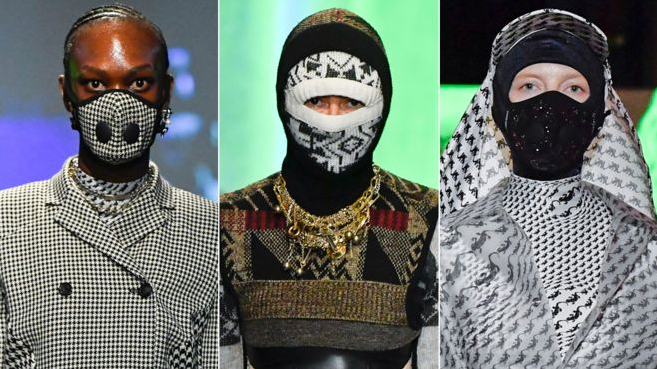 Across the world, corona virus is out breaking very quickly as it is not only impacting the lives and health of the people but also almost every industry is getting impacted by this in many ways The manufacturing, the supply, the market everything. In short whole supply chain of most of the industries getting affected. Coming to the fashion industry, the effect of this deadly virus is not a good sign for the upcoming days.We all know the virus was originated from china and nowadays it is creating its dis-effects in counties like Italy, Japan, Egypt, Iran, U.S, and the U.K. Clearly the business and supply chain will obviously get disturbed in many aspects.The coronavirus outbreak is impacting the fashion's industry in many ways like.
Discontinuity in the supply chain
Previously we discussed the virus is originated from China and most of the luxury brands have their textile manufacturing factories in china.Even estimation is that the china is covering up to one-third of the textile and clothing of across the globe. Just because of this virus the manufacturing of the raw material gets affected. In most of the manufacturing unit, the workers and the staff members are unable to work properly because the people are bound to avoid public places. The cities are under lockdown and health inspections are takin place on daily basis.This happened to result in plenty of workers and resources in manufacturing units.
This condition is the same in almost all industries related to fashion brands. The manufacturing units are unable to out their orders to the global market on time. This results in the delay in the supply of the fashion accessories to the inventory of top brands. And if the demand and completion get affected than the customers from across the globe will get detached from their trusted brands.
Delay in the summer collection
Disturbance in the supply chain directly impacts on the upcoming summer collections of almost every brand which will have to come in a few months. The top brands like Armani, Vogue, Dolce, Gabbana, etc will have to release their summer collection in a few months like every year. But because of this coronavirus outbreak is impacting the fashion's Industry, the supply of the fashion products in market gets disturbed and the brands are bound to postpone the summer collections by one or more months. This thing is also affecting the holiday offers which truly will affect the overall sales and profitability of the particular brand.
Delay in summer collection directly hit the overall consumption and sales. The situation will be more problematic for the brands that have to supply directly to the retailers as they are in the contract with them to full fill their inventory by a particular date. So it will result in the delay of summer collection by almost one or more months by which is way too late for top fashion brands.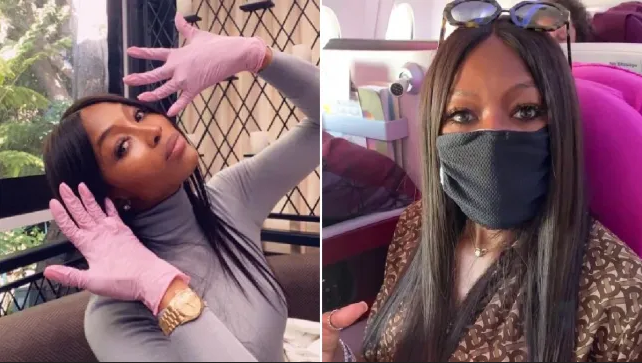 Cancellation/postpone of Fashion events
Fashion events play a very crucial role in the brandings of any top brand. The retailers and customers get aware and will be get updated for the upcoming collection of a particular brand. After the outbreak of corona virus, many fashion events get cancelled just because of the very low recently Green day announced that they will postpone their Asian tour just because of some health issues due to corona virus. Although some of the fashion designers doing their level best to deliver the fashion accessories on time to remain in continuity. In Paris, Fashion week models were seen wearing a mask to promote the outfits' compatibility with the virus. Just like these events many other events will be cancelled or postponed. Cancellation of these events will directly impact on the public of the collection. Now most of the brands are bound to supply their products through online shops which are quite an effective approach to get in touch with their customers
Coronavirus crisis and the fashion Industry
Corona Virus Outbreak Impact on The Fashion IndustrySo the corona virus crisiss is affecting the overall supply chain of almost all industries. What happen next is, the manufacturing units are in loss and not able to generate much revenue because due to discontinuity in the supply to the vendor brands the overall profitability is impacted much harder. And the overall delay in the whole process affects the jobs or the employees who are involved in this industry. From the manufacturers end because of non-involvement of workers the companies are bound to rationalize the jobs. Also the supplier end and retailer all the departments are highly impacted. It seems that for the upcoming winter season the brands have to set up their manufacturing units in such areas where there is no thread of obviously it will be not easy for them but steps should be taken to get in the normal.  https://blog.styliafoe.com/corona-virus-outbreak-impact-on-the-fashion-industry/